No Hidden Freight or Destination Fees
Preston Automotive Group is proud to say that we always are transparent with our pricing. While other dealerships may not tell you about freight or destination fees while you're shopping, Preston Automotive Group is always honest and upfront about these fees. Other dealerships could add up to an additional $1,300 in freight or destination fees to the asking price of a vehicle. Here at Preston Automotive Group, we make sure that all freight and destination fees are accounted for when pricing our vehicles. We make sure that these fees are included in the asking price, so you are never surprised by a freight or destination fee that you didn't expect.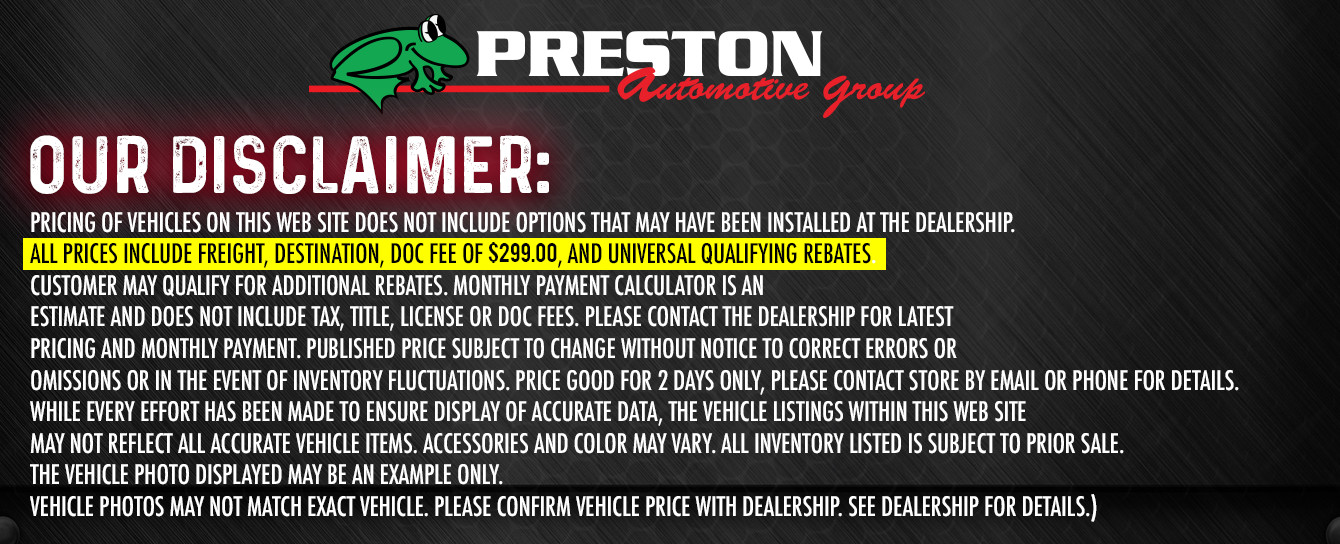 What is a Freight or Destination Fee?
A freight or destination fee is the fee paid for transporting your vehicle to the dealership. Most dealerships will try to avoid including this fee in the price with phrases such as "prices exclude freight" and "price does not include destination charges" snuck in their disclaimer. Always make sure you thoroughly read the fine print in the disclaimer when purchasing a vehicle. This is an issue you'll never have to worry about when shopping with Preston Automotive Group, as we are always honest and transparent with our pricing.