Nissan Rental Service
Preston Nissan now offers the new lineup of Nissan vehicles for rent. Whether for business or pleasure, we make it easy for you to pick up a genuine Nissan vehicle today!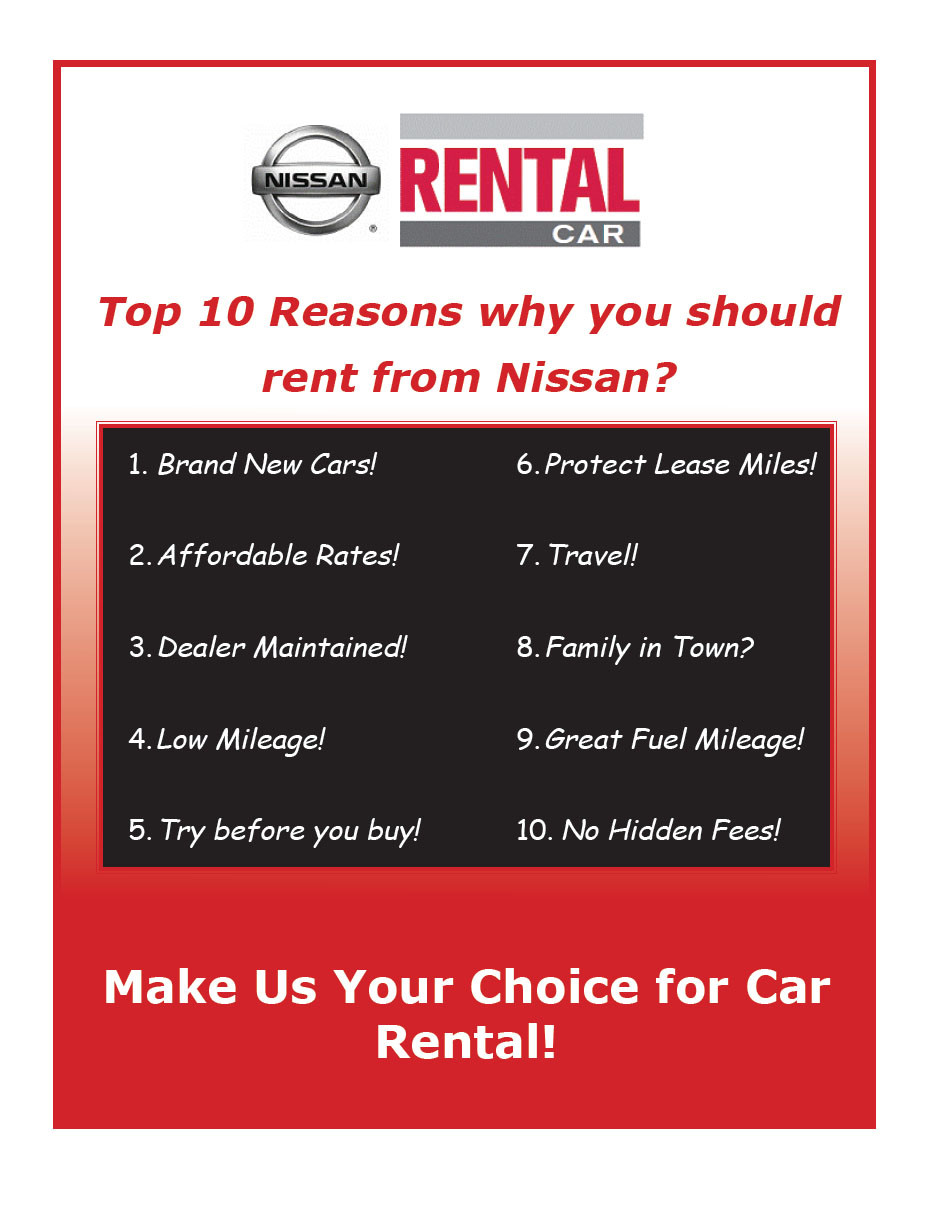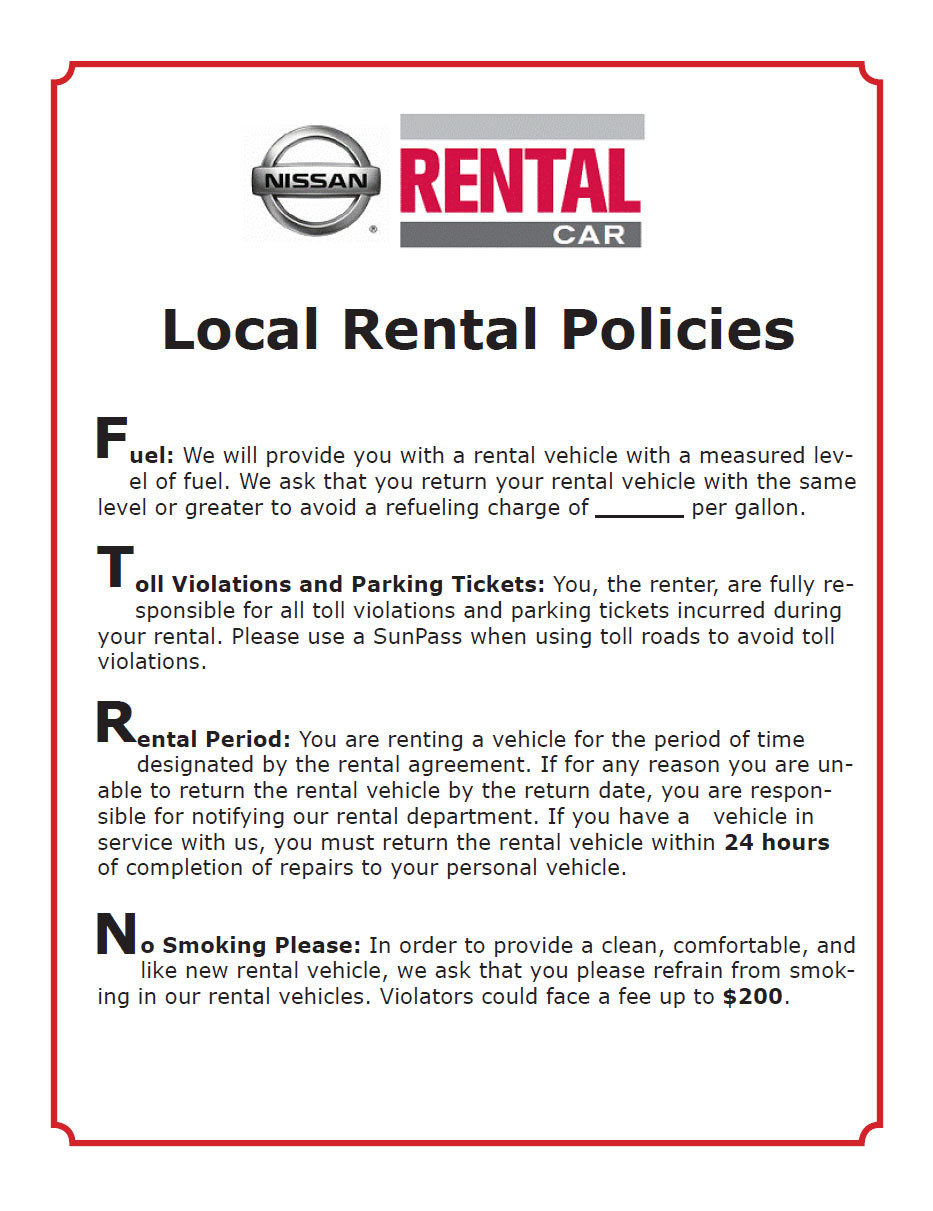 Why Rent from Preston Nissan?
Brand New Nissan models impeccably maintained right from the dealer!
Low mileage
Competitive rates
Dealer maintained and serviced, because your safety comes first- 24 hour Test Drive before you buy your next Nissan
Non-smoking fleet.
Monthly rates available
Rental car options:
Need more convincing?
Rent your next vehicle for 24 hours to ensure you have made the right decision!
If you are interested in buying one of these rental vehicles, ask your sales associate.
All our rental vehicles will be sold at our dealerships as Certified Pre-Owned Nissan Vehicles.